How to Determine Eligibility for Social Security Disability
Image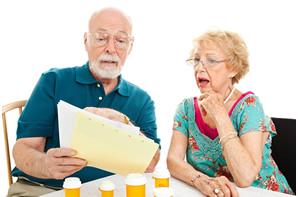 Article By: Disability Care Center
The Social Security Administration has established many requirements to determine a person's eligibility for social security disability insurance. As a claimant you could spend countless hours researching and trying to find out whether you're eligible, or you could seek the advice of those who dedicate their time to helping people receive social security benefits. At Social Security Advocate Group we're here to help you determine your eligibility and to help you qualify for benefits.
According to the Social Security Administration (SSA), a person is only eligible for benefits if they have worked in jobs covered by social security and also have a medical condition that is defined as a disability by the SSA. Typically those who qualify have paid FICA taxes to the SSA for at least five to 10 years.
There are also specific citizenship and residency requirements but foreign workers can qualify for benefits under certain circumstances.
Proving your medical condition is a disability is often one of the more difficult parts of filing a social security disability claim. The SSA says that an individual must have a condition, either physical or psychological, that prevents them from working. In some cases an individual can work but they cannot earn more than a certain amount each month.
The SSA defines a disability by the following requirements:
You are no longer able to work at your most recent place of employment
You are unable to adjust to a different line of work because of your condition
Your disability is expected to last at least one year or is expected to result in death
In order to prove your medical condition qualifies you for social security disability benefits, your medical records must contain evidence of a physical or mental condition. There also needs to be an explanation as to why your condition prevents you from working. Such evidence must be less than 90 days old. The SSA does automatically approve a claim for specific medical conditions, but generally they will assess whether there is work you're capable of completing.
Short-term disabilities typically do not qualify for social security disability insurance. The SSA says there other resources that provide support during such circumstances and these include workers' compensation, insurance, and an individual's personal savings and investments.
If it is determined that you qualify for social security disability insurance, the SSA generally pays monthly cash benefits. Such benefits will continue to be paid unless you are able to go back to work on a regular basis. The SSA does offer work incentives that will provide ongoing cash benefits and healthcare coverage if you can make the transition back to work.
http://www.ssa.gov/dibplan/dqualify.htm
http://www.disabilitysecrets.com/topics/eligibility-social-security-disability.htm